These eggs are hand-decorated by Jodi Smith, using central European wax-resist techniques. Each is one-of-a-kind.
Arts & Artisans Special
Check out the eggs I will be featuring at the Arts & Artisans Virtual Fair.
More Eggs
I have plenty of eggs for sale! Probably hundreds. Some are listed on my Etsy shop. Go take a look.
Or contact me, give me an idea what style, theme, and colors you like, and I will send you some suggestions.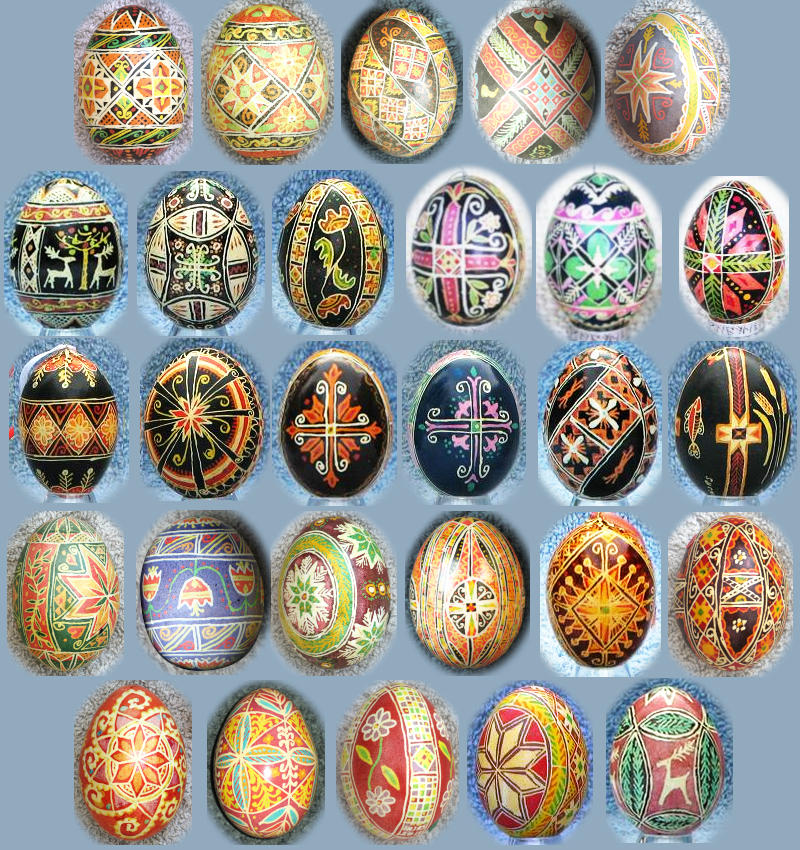 I take custom orders.
Most chicken eggs are around $25-$30.
I can add a ribbon to any egg, for hanging.